Home
Details
استقبل اليوم مدير عام لجنة اعمار الخليل عماد حمدان السيد يوهان برزمان المدير السابق للتعاون السويدي في فلسطين، وهو أول من قدم مساعدة للبلدة القديمة من خلال لجنة اعمار الخليل، وذلك لإيمانه بضرورة الحفاظ على الموروث الثقافي وحماية الممتلكات التاريخية والدينية، والسيد برزمان له الأثر الكبير في تسهيل استدامة العلاقة ما بين التعاون السويدي ولجنة اعمار الخليل.
Read more: بعد ثلاثة عشرة عاماً من مغادرة فلسطين ممثل التعاون السويدي الأسبق في زيارة للبلدة القديمة ولجنة...
Details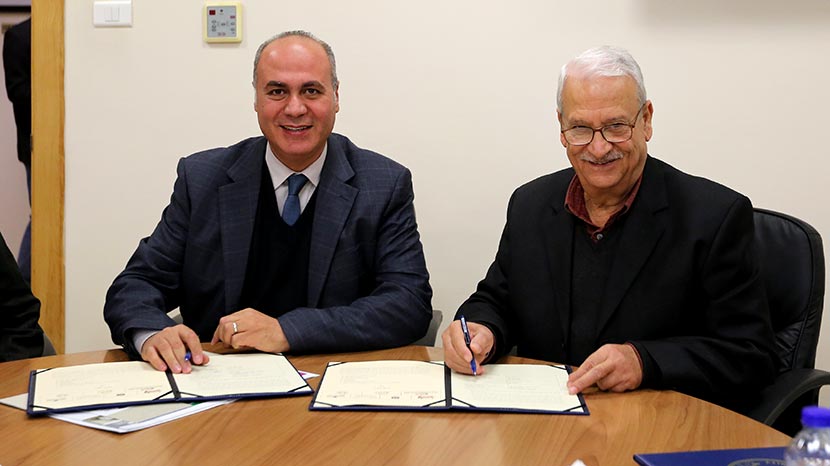 Details
The Hebron Rehabilitation Committee warns that the Israeli government has begun to implement plans to establish a new settlement in the heart of Hebron's Old City, on the site of the old bus station which was seized by the Israelis to use as a military base. Israeli reports indicate the former Defence Minister, Moshe Ya'alon has allotted a portion of land seized for military purposes to the Israeli Housing Ministry for settlement purposes. The Israeli Ministry of Housing has planned the construction of 28 new housing units on the site. These new constructions would raise the overall settlers' population by 10%; as it would allow approximately 100 additional Israelis to settle in the area.
Read more: URGENT ACTION NEEDED TO PREVENT A NEW SETTLEMENT IN HEBRON'S OLD CITY
Who's Online
We have 36 guests and no members online